4 Signs It's Time To Update Your Valparaiso Home's Exterior Paint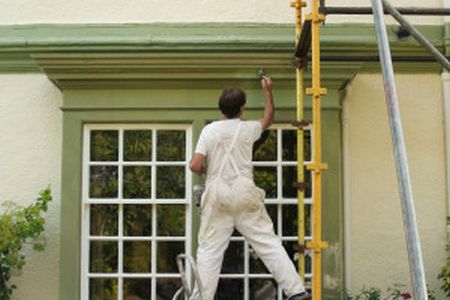 While the old saying goes that you should never judge a book by its cover, the sad truth of the matter is that your home is going to be judged by its exterior surfaces, and if your exterior paint is starting to show signs of aging, signs of damage, or is just generally looking worse for wear, it could be bringing the overall value and curb appeal of your home down with it. The exterior paint on your Valparaiso home is something you are going to need to update from time to time, but many homeowners aren't exactly sure of the signs that indicate the time is right to do so. To help you in that regard, our team of skilled Valparaiso painting contractors have taken the time to put together this short list identifying several of the most common signs that indicate your exterior paint is overdue for touching up.
Peeling
Anytime moisture gets under your paint, it's going to start to warm up and cause the paint to come loose from the side of your home and you'll notice peeling paint on spots. Anytime paint starts to peel, it means mold and mildew can start to grow underneath it, putting your siding at risk of deterioration and rotting. If you notice peeling paint on your home's exterior, the best thing to do is remove it and start fresh.
Chalky Residue
Every now and then, it's a good idea to take a stroll around your home and touch the exterior paint on the outside walls. If you notice that your paint leaves a chalky residue on your fingers, it could be a sign that your paint has started to deteriorate, and as it continues to break down, it's going to start coming off of your home. If you notice a chalky residue when you run your finger over your paint, it's time to start planning for a new paint job.
Fading
The constant beating of the sun's UV rays on the exterior of your home can really take its toll over time, especially on your exterior paint. If you notice the colors of your paint don't seem to be as vibrant as they used to be, or have started to really fade in recent months, it might be time to call in a professional and consider investing in a new exterior paint job for your home to revitalize its look.
Outdated Colors
If it's been some time since you've had your home's exterior painted, the chances are the colors you have now might not exactly be considered trendy at this point. While the exterior colors of your home are somewhat of a personal preference, making sure to keep your home in style with the right exterior paint can go a long way in boosting the curb appeal and value of your home, both of which are extremely important if you are looking to sell anytime soon.