The Premier Painting Company In Dyer, IN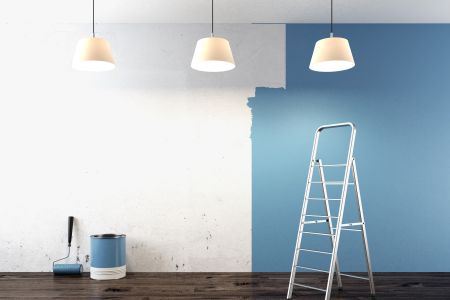 If you're one of the many Dyer home or business owners out there who are planning to invest in a new paint job for your property in the near future, the most important thing for you to have on hand is the name of a professional painting company you can trust to provide you with the best in quality results. When it comes to quality painting services here in the Dyer area, Endecca Painting is the premier painting company the area has to offer. Are you looking for a professional Dyer painting company who can provide you with the comprehensive painting services you need to revitalize the look and feel of your local home or business? If so, give our team of skilled professionals a call today and let us show you the kind of quality service and results that have helped make us the area's premier name in quality painting services.
Here at Endecca Painting, we have over twenty years of providing local Dyer home and business owners alike with the high-quality painting services they need to keep their properties looking their best, and we aren't slowing down anytime soon. We offer a comprehensive lineup of quality painting services to fit almost any need, whether you're looking for exterior painting, interior painting, or even commercial painting services to keep your business property looking great. If you have any questions about our full line of high-quality painting services, or if you would like to schedule an appointment for consultation, give us a call today. Our team of skilled experts are always standing by and ready to assist you in any way we can.
Commercial Interior Painting In Dyer
As a successful business owner, you need to have an eye for the details of your business, and one of those details is the physical aspects of your business and always keeping an eye on the condition of your interior paint. Your interior paint conveys a lot more to your customers and employees than you might realize. Needless to say, a building with fading and peeling paint on its walls is going to inspire a great deal less confidence in both customers and employees alike than a building that has a fresh and well-maintained coat of paint in place. Your interior paint plays an important role in forming first impressions in the mind of your customers, and sets the atmosphere for your entire business. Don't let aging, damaged paint cast your business in a negative light. Give our team of painting professionals a call today and let us show you how a fresh new coat of interior paint can transform the way customers and employees alike view your business.
Recent Articles
3 Common Color Mistakes To Avoid When Painting Your Home
Interior painting can be a wonderful home improvement project for your Valparaiso home, but before you get started with the project, you need to have a solid idea of what colors you're going to use. […]
Best Paint Schemes For The Office
Happy employees are what make a successful business, and the look of the workplace has a substantial impact on your employees' overall happiness. If the look of your Northwest Indiana workplace is br […]