Interior Painting Services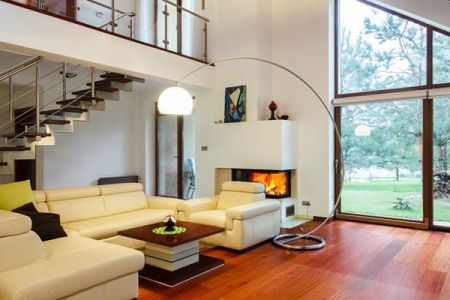 If you're one of the many Valparaiso homeowners out there who have started to get tired of the paint currently on the walls of your home, and you're ready for something a bit different, you've come to the right place. Here at Endecca Painting, we are the premier interior painting company the local area has to offer. Our team of skilled specialists are ready to provide you with the quality services you need to refresh the look and feel of your home's interior like you never thought possible. Are you looking for a professional Valparaiso interior painting company that can work with you directly to help you create the kind of interior look you and your family can enjoy for many years to come? If so, give our team of skilled professionals a call today and let us show you the level of quality service that has helped to make us the premier interior painting company for the local area.
Here at Endecca Painting, we understand the important role your interior paint plays in not only the beauty of your home, but also its comfort, the level of comfort it provides to you and your family, and the protection of your walls. As the area's premier interior painting company, we strive to provide you with the level of service and the quality results that ensure you and your family will enjoy the results of your next painting project for many years to come. If you have any questions about our full line of high-quality interior painting or cabinet refinishing services, or if you would like to schedule an appointment for consultation, give us a call today. Our team of experts are always standing by and would be happy to assist you.
Recent Articles
3 Common Color Mistakes To Avoid When Painting Your Home
Interior painting can be a wonderful home improvement project for your Valparaiso home, but before you get started with the project, you need to have a solid idea of what colors you're going to use. […]
3 Benefits Of Exterior Painting In The Summer
The summer season is, without a doubt, the prime time of year when it comes to making improvements around your home. When talking about making home improvements, it's almost impossible to bring up […]