Top Local Painting Company In Schererville, IN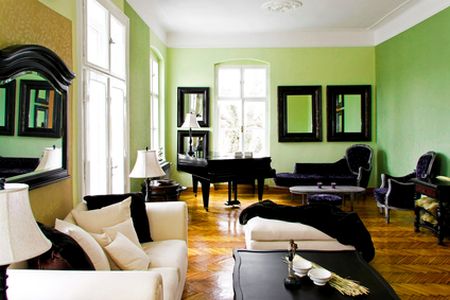 The paint on your Schererville home or business property plays a much larger role in the overall beauty, appeal, and value of your property than most home and business owners realize, and if it's come time to update your property's old paint, you want to be sure that you have the name of a professional painting company you can trust to provide you with the quality service and results you need. When you are looking for the very best in Schererville painting services, Endecca Painting is the only local painting company you need to know. Are you looking for a professional Schererville painting company who can provide you with the comprehensive painting services you need to transform the look of your home or business property? If so, give our team of skilled professionals a call today and let us show you the kind of quality service and results that have helped to make us the premier name in quality painting services the local area has to offer.
Here at Endecca Painting, we understand how important it is for your Schererville home or business to look its best at all times, which is why we take our jobs so seriously. The right paint job can make or break just about any home or business property, and our team of skilled professionals aim to always make sure it's the former of those two options. To do so, we provide a comprehensive range of high-quality painting services, including exterior and interior painting, cabinet refinishing, and even commercial or office painting services. If you have any questions about any of our painting services, or if you would like to schedule an appointment for consultation, give us a call today. Our team of experts are always standing by and ready to assist you.
Interior Painting In Schererville
The interior paint inside your home helps set the design tone for your entire house, and is one of the first things guests are going to notice when walking through your doors. If your old interior paint is starting to show signs of age, damage, or is just hopelessly out of style, it could reflect negatively on your home, making it an uncomfortable place for guests, as well as you and your family. If you can't stand the paint inside your home for a moment longer, or you are just ready to shake things up and refresh your interior design, a brand new coat of interior paint is a great place to start, and our team of skilled professionals would love to assist you with it.
Recent Articles
3 Common Color Mistakes To Avoid When Painting Your Home
Interior painting can be a wonderful home improvement project for your Valparaiso home, but before you get started with the project, you need to have a solid idea of what colors you're going to use. […]
Best Paint Schemes For The Office
Happy employees are what make a successful business, and the look of the workplace has a substantial impact on your employees' overall happiness. If the look of your Northwest Indiana workplace is br […]