Are You Looking For A Valparaiso House Painter For Your Exterior Painting Project?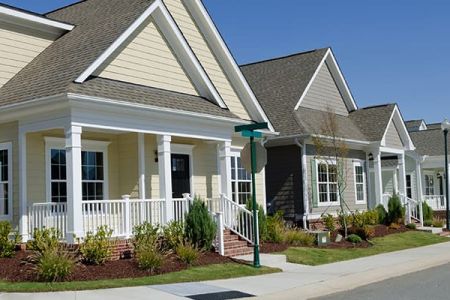 As a homeowner, you take pride in maintaining the exterior of your home and keeping it looking its best. Unfortunately, no matter what you do, your Valparaiso home's exterior paint is going to start to wear and deteriorate over time, and when that happens, you're going to want to make sure you have the name of a professional house painter you can trust to refresh the look of your home.
Here at Endecca Painting, we are the premier house painters of the Northern Indiana area, and we are ready to provide you with the quality service you need to make your home the envy of the neighborhood. Are you looking for a professional painting company in the Valparaiso area that you can count on to help you transform the exterior of your home and make it look like new once again? If so, give our team of skilled professionals a call today and let us show you the level of quality service that has helped to earn our reputation as the Valparaiso area's premier house painters.
At Endecca Painting, we understand the difference that the right exterior paint can have on the overall beauty and value of your home, and our team of skilled Valparaiso house painters make it our mission to ensure you get the quality service you need to maximize both attributes of your home. In addition to our full line of exterior painting services, our team of professional house painters also offer a wide array of additional painting services for your convenience, including both cabinet painting and interior painting. If you have any questions about our full line of painting services, or if you would like to schedule an appointment for consultation with our professional house painters, give us a call today. Our team of experts are standing by and always ready to assist you.
Recent Articles
3 Common Color Mistakes To Avoid When Painting Your Home
Interior painting can be a wonderful home improvement project for your Valparaiso home, but before you get started with the project, you need to have a solid idea of what colors you're going to use. […]
3 Benefits Of Exterior Painting In The Summer
The summer season is, without a doubt, the prime time of year when it comes to making improvements around your home. When talking about making home improvements, it's almost impossible to bring up […]