Top Local Painting Company In Michigan City, IN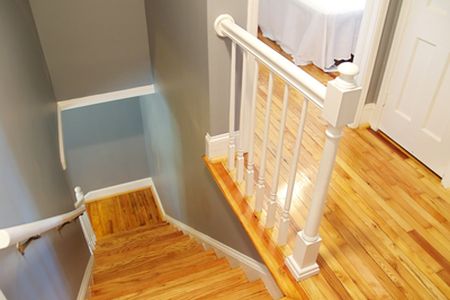 If you're one of the many Michigan City home or business owners out there who are considering investing in a brand new coat of paint for your property, the most important thing to have at your disposal is the name of a professional painting company you can trust to get the job done right. Here at Endecca Painting, we are the premier painting company the Michigan City area has to offer, and with over 25 years of experience in the field, we know how to get the job done and provide you with the exceptional results you need to breathe new life into the appearance of your property inside and out. Are you looking for a professional Michigan City painting company that can provide you with the comprehensive painting services you need for your local home or business? If so, give our team of skilled professionals a call today and let us show you the level of quality service that has helped us to cement our reputation as the area's premier local painting company.
At Endecca Painting, we understand just how much impact a fresh new coat of paint can have on the beauty, value, and appeal of your Michigan City home or business, and if your property's paint has seen better days, it might be time to give our team of skilled professionals a call and let us show you what we can do to help. Our team of painting professionals will work with you directly to give you color and style ideas if needed, and schedule a time for your project that's most convenient for you. We offer a comprehensive line of quality painting services to fit any need, whether you're looking for interior painting, exterior painting, or even cabinet refinishing. If you have any questions about our full line of high-quality painting services, or if you would like to schedule an appointment for consultation, give us a call today. Our team of experts are standing by and would be happy to assist you.
Michigan City Cabinet Refinishing
Your kitchen and bathroom cabinets serve a very important purpose in your home, and when your cabinets start to look a bit dated, have suffered damage, or are just showing signs of their age and you can't really justify the cost of having them replaced, there's another option for you to consider. Cabinet refinishing can be a great alternative to replacing your old cabinets, as you can still keep your old cabinets that you love, but make them look as if they were brand new through a combination of proper sanding, refacing, and painting. If you're ready to revive your old cabinets and make them look like new again, give our team of cabinet refinishing pros a call today and let us schedule your appointment for service.
Recent Articles
3 Common Color Mistakes To Avoid When Painting Your Home
Interior painting can be a wonderful home improvement project for your Valparaiso home, but before you get started with the project, you need to have a solid idea of what colors you're going to use. […]
Best Paint Schemes For The Office
Happy employees are what make a successful business, and the look of the workplace has a substantial impact on your employees' overall happiness. If the look of your Northwest Indiana workplace is br […]