3 Helpful Tips When Choosing Paint Colors To Increase Your Valparaiso Home's Value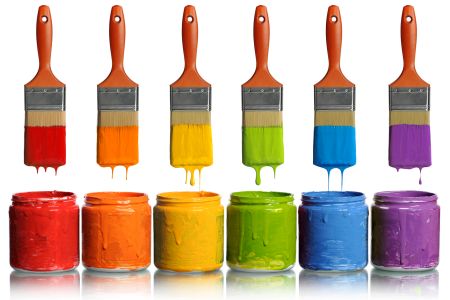 If you're one of the many Valparaiso homeowners out there who are looking to list your home for sale anytime in the upcoming months, doing what you can to get the most value out of your home is probably high up on your priority list. There are a number of projects you can undertake that will help to increase the value of your home, and believe it or not, painting is one of them. Whether it's inside or outside, painting can be a very cost-effective way of increasing the value of your home, especially if you make good color choices. To help you in that effort and ensure you get the most in additional value for your home in your upcoming painting project, our team of skilledValparaiso painting contractorshave taken the time to put together this short list containing a few helpful tips for choosing paint colors for your home.
Neutral Interior Colors
A fresh coat of paint is one thing that can really help your home sell as it's going to be one of the first things potential buyers notice when touring your home. You want to give a good first impression of your home, and in that regard, neutral colors are the way to go. Neutral colors make it much easier for potential buyers to see themselves in the home, as neutral colors go well with just about anything. Additionally, potential buyers might not have the same aesthetic tastes as you, and many aren't going to want to have to pay additional in order to re-paint walls after they move in.
No More Than 3 Colors Outside
The exterior of your home is going to be the first thing that potential buyers see when coming to tour your home, and while some home exteriors don't require a fresh coat of paint, like brick, some can do well with it, especially in the case of stucco or siding of any kind. It's important to keep it simple when it comes to your exterior paint, however, and you're likely going to want to limit your color selection to no more than 3. Too many colors can actually distract from your home, making your house appear smaller, or turning potential buyers off with the prospect of having to do too much work to tone things down after purchasing.
Consider Paint Types Too
Paints are more than just color, and different sheens and finishes can make a major impact on how well your new paint pops, how easy it is to clean, and a number of other factors. For broad walls, it's best to stick to flat or eggshell sheens, as this will help to hide any unevenness in your walls. Satins and semi-gloss coats are going to be best for durability and stain resistance, so make use of them accordingly. Semi-gloss coats are also great for ease of dusting and resisting handprints, which is something to keep in mind as well.