3 of The Best Paint Schemes For Your Northwest Indiana Office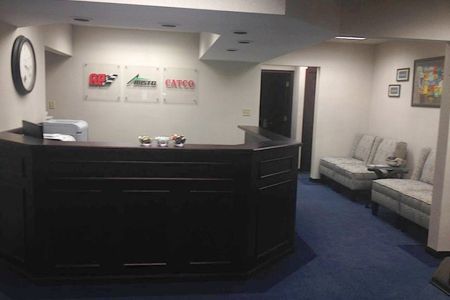 Happy employees are what make a successful business, and the look of the workplace has a substantial impact on your employees' overall happiness. If the look of your Northwest Indiana workplace is bringing down your employees' performance, a fresh office painting might prove to be just the thing to get things back on track.
Now, it's not enough simply to slap on a fresh coat of any paint on your office. No, for the right results, make sure you're thinking about what color scheme you'll choose for your office. Here are three color schemes that are proven to be effective at improving the mood and performance of employees:
Blue For Creativity
In these Internet-driven days, creative solutions are what allow businesses to rise to the top of their industries. If you operate such a business, give your employees all the tools and help they need for their creativity to flourish. Painting your workplace in shades of blue is an effective way to ensure the success of . . .
Workplaces that produce creative content

Businesses that thrive on creative solutions

Repetitive industries that thrive on mental alertness
Red For Productivity
Of course, many industries don't rely quite so much on creativity to thrive. Rather, many are reliant on sheer output, making productivity of the utmost importance. If you detect the overall productivity in your office is sluggish, kick things into gear with a fresh office painting that will define your office with shades of red.
Green For A Balance of Both Properties
Let's be realistic: Most businesses rely on striking a healthy balance of both creative solutions and sheer productivity, so it's important to inspire both qualities in the workplace. An effective way to help to strike that balance throughout your office is to paint it in shades of balancing green.
Let Us Handle Your Next Commercial Painting Project
Are you ready to make the investment for a fresh office painting? If you are, the name to remember is Endecca Painting. Our professional painting company in Northwest Indiana has the experience and resources needed to get even your largest commercial paint jobs handled in a timely manner, always ensuring the most stunning and longest-lasting results.
We make it our mission to provide our clients with the highest standard of workmanship and customer care in the area. Don't just take our word for it, though: Check out our customer reviews page instead to get a firsthand idea of the quality of work we always provide. For more information about our products and services, don't hesitate to contact us today online or over the phone.